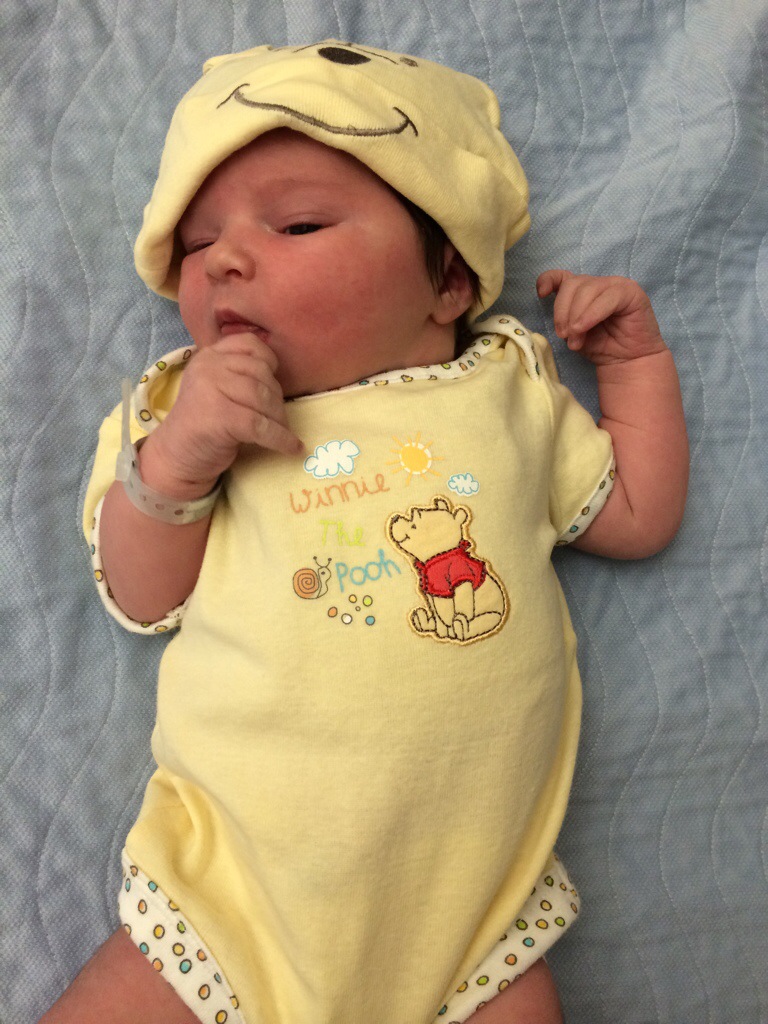 The first day of life has gone well for our newborn and we still expect to be released on Monday. We're both still very tired but otherwise are doing well.
One of the big things we had to do today, before the avalanche of paperwork tomorrow, is select a name. Since we didn't know the sex in advance we'd created a short list of names that we liked for both over the past few months. Today we chose Emma as her first name and Emma Brenda Irene Cruickshank (after her grandmothers) as her full name.
We also promised a picture so here you go. This is a size 0-3 month onesie but we also expect her to still fit most newborn clothes for the next week or two. She's been well-behaved so far but it's still been tough to get a picture with both of her eyes open wide.
That's all for now, we're looking forward to returning home.
Jason & Alix